OUR OFFER
STARTUP MATERIAL
As per our vast experience, we have kept the STARTUP MATERIAL required to start a playschool within budget and cost effectiveness. We have already includes furnitures, smart class content in Tablet, educational aids, School Décor (Cutouts), Montessori material, Indore Toys (Toys, Slides, rocker,etc), Office material (Visiting Card, Enquiry Form, Admission Form, Medical Form, Receipt Book), Advt Material (Pamphlet, Brochure, Banner,. Once you grow, you can make your playschool better by adding more toys and material.
RECRUITMENT & TRAINING
We will be doing the recruitment with your help to get the staff (teachers, maid, counsellor)for your playschool. All training to staff and the owner will be FREE OF COST but it will be held in our head office at Delhi. If you are enable to visit then training will be given through Phone, DUO/ WHATS APP VIDEO CALL. Incase you want the training at your own place then it will be chargeable.
STUDENT KIT
We will be giving you high quality student kit which will compromise of 1 BAG, 9-12 BOOKS, 1 SET OF UNIFORM, DIARY, ID CARD, and CURRICULUM SUPPORT. The quality of the uniform and bag will be under 6 months manufacturing warranty. You need to buy min 30 kit to keep as stock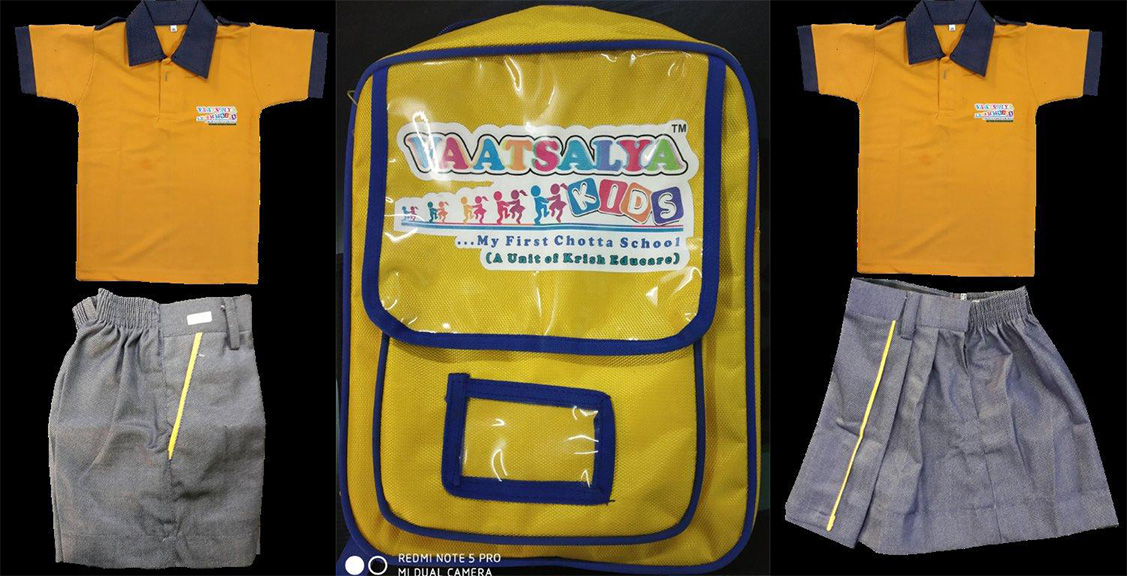 TERMS & CONDITIONS
No Franchise Fee, No Royalty for 1st year.
No Hidden Cost
Agreement will be for 3 years
Renewal Charges will be 25,000/- For next 3 years.
No other school will be opened with 4 km.
All payment will be in advance in favour of "Krish Educare"
Taxes, Packing & Transport will be as applicable